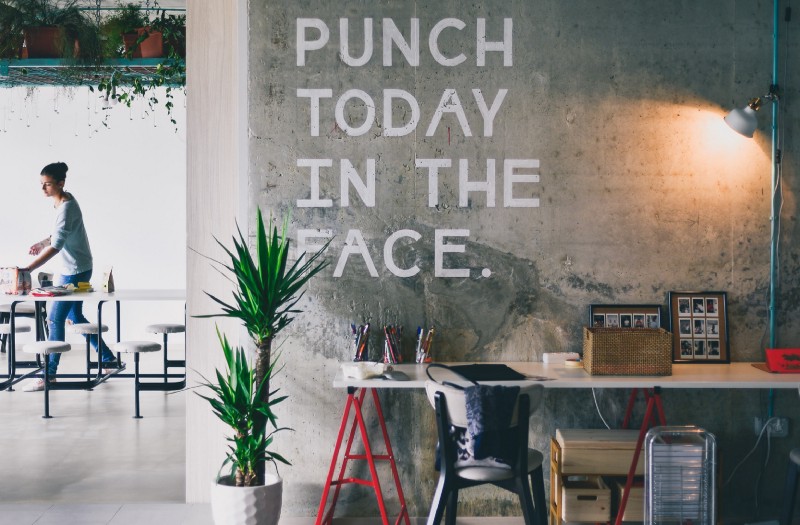 Talk by Sairam Krishnan, (linkedin.com/in/sairamkrishnan) Lead, Corporate Marketing at Freshworks Inc (https://www.freshworks.com/) on Sep 15, 2018
He has started as the first marketing content writerfor Freshworks (which was then Freshdesk). After about 3+ years, he has moved onto Wingifyas head of marketing and worked on the product called pushcrew (https://pushcrew.com/features/). After a brief stint at wingify, he has moved back to Freshworks as Lead for Corporate marketing about a year back.
He wanted to share his experiences of what wasthetime tested models whichhisteam has usedin these companies so that,we as participants,can use in our startup or company.
He started the talk after mentioning briefly about theblog called farnam street (https://fs.blog/) whose motto is "Mastering The Best Of What Other People Have Already Figured Out"
We then moved onto a round of introductions to understand about the participant's role in their companies.
Sairam was excited to see participants from Zoho, he addressed zohoas mother-shipwho are pioneers in web-based business tools and information technology solutions, including an office tools suite, internet of things management platform, and a suite of IT management software, with offices in 7 countries and headquartered in Chennai.
Apart from Sairam, more members from Freshworks werepart of the program and a round of small introduction about them was given. Participants were requestedto pick their brains too.
Sairam mentioned that he joined push crew mid 2016 when the ARR (annual recruiting revenue) was in thousands which his team pushed it too millions with inbound marketing. Inbound marketing is a technique for building customers to products and services via content marketing, social media marketing, search engine optimization and branding. He also mentioned that his team at pushcrew were only specialized in inbound marketing and not in paid marketing and that hisfocus would be only inbound marketing for the day
When Paras(founder and chairman of wingify) offered the job to Sairam, he was bit apprehensive as he has felt that it would be a huge pressure to build the team and scratch and show the results too. But he decided to take it up as a challenge. He also mentioned that youngsters now should take up such offers and travel the road less taken to prove their talent.
He felt the time is also right for the job as inbound marketing has push notifications which was turning out to be big in 2016. Push notifications help people to get notified on the topics they like and read a lot in internet, it could be from education to shopping to recipes etc., Push notification is a very important inbound marketing tool even now.
So he had to come up with strategy, team structure, how to hire team when he joined push crew as the head of the department. He then started sharing his workflow at pushcrew.
His very step was to determine the number of leads received for the month, leads coming from which resource againstthe money spent on hiring and marketing budget.
His first step hadbeen to fix the budget for Ad words as 5 lakhsrupees and use that efficiently. His strength was not in Ad words but in inbound marketing.
He then thinks of this very important question, what people willlook for insearch engine and how hiscompany can appear on top of the search results so that customers can visit hiscompany, which will enable to use push notifications.Thus he stressed on the fact of SEO (search engine optimization) whichis the process of affecting the online visibility of a website or a web page in a web search engine's unpaid results — often referred to as "natural", "organic", or "earned" results.
He insisted that the first person that needs to be hired is a seoteam member who adds lots of values to inbound marketing. And hence he recruited avery highly qualified seoperson as the first team member for his teamat pushcrew. He then hired a content writer and has also pitched in to write content and deciding on Adwords. But later the team has grown to three member content writing team. Then he has proceeded to build outreach team, and ultimately recruited an Adwordsteam member and another person for rev ops.
When the base team is built right, it is easy to scale easily, this needs to be explained to CEO or CMO aptly. With this team built up pushcrew had built lots of brand value for being best in push notifications, and having best content in the website to assure the end customer about the product. Using the success of VWO (from the same parent company), it was easy to be top dollar brand for pushcrew. With every sales call, Sairamensured that he speaks about the success of VWO which made it easy for customer to accept pushcrew.
In freshworks,the strategy now has been to offer Freshpingfor free anduse the same set of customer baseto promote other set of products. Freshworkscould ofer Freshpingfor free as it hasrevenue from other set of products.
In order to position the brand on top, the next focus was given on the blog for freshworks. Not every seopage will be converted as revenue;hence blog is a very important source to rope in customers. Hence a new blog was designed withmagazine like structure and backlinksand this build the credibility to the product.Though the down side was lots of investment, blog has sparkling content.
He then proceeded to explain how his friend's company decided to shut down their blog as there was no revenue from it, but within months realized that there was drop in sales from almost all channels. When the company decided to do JTBD workshop (Jobs to be done) and the learnt how the blog content was important to the part of purchase decision of the products by end customers.
He then proceeded to explain how important it is to write content on the specific topic so that the reader understands easily rather than covering unnecessary topics in the same article. He also explained how the customer should feel connected to the brand with the right use of content. Customer should be able to associate with the product.
He started explaining how the terms of activities wascut into three parts after developing strategy and hiring the team.
1.Activities for short term growth
2.Activities for long term growth
3.Activities for everyday routine work
This was assigned to each member of the team, which became the core target to achieve.
Time was then allocated against each activity. 35% was allocated for short term, more percentage for longterm and for everyday activity. Social presence was executed by each member of the team by adding daily 10 tweets minimum, for example,campaign of the product.
Next focus has been onpublication of the product in websites who provide back links, for example growthhackers.com, hubspot.com, digitalmarketer.com
Frequent compilation of push notification statistics was the next key step followed by the team. Creative advertisements were used in events to get people's attention for pushcrew.
He then went on to discuss how he motivated various team members in different methods and how prioritization was given on the tasks so that long run goal is met. Not just team members, his emphasis was on how to talk to management clearly about tasks given to them, targets, infrastructure scaling so that team growth matches to product growth. He stressed on the fact that understanding team capabilities and realistic growth is a must for a marketer.
At the end there was brainstorming session with all the participants and Sairam.
Thanks,
Abishek Ranganathan
Co-founder, theBYTEstory.com